Visit to HKU's LKS Faculty of Medicine - Discussion Over the Life Sciences Ecosystem in Hong Kong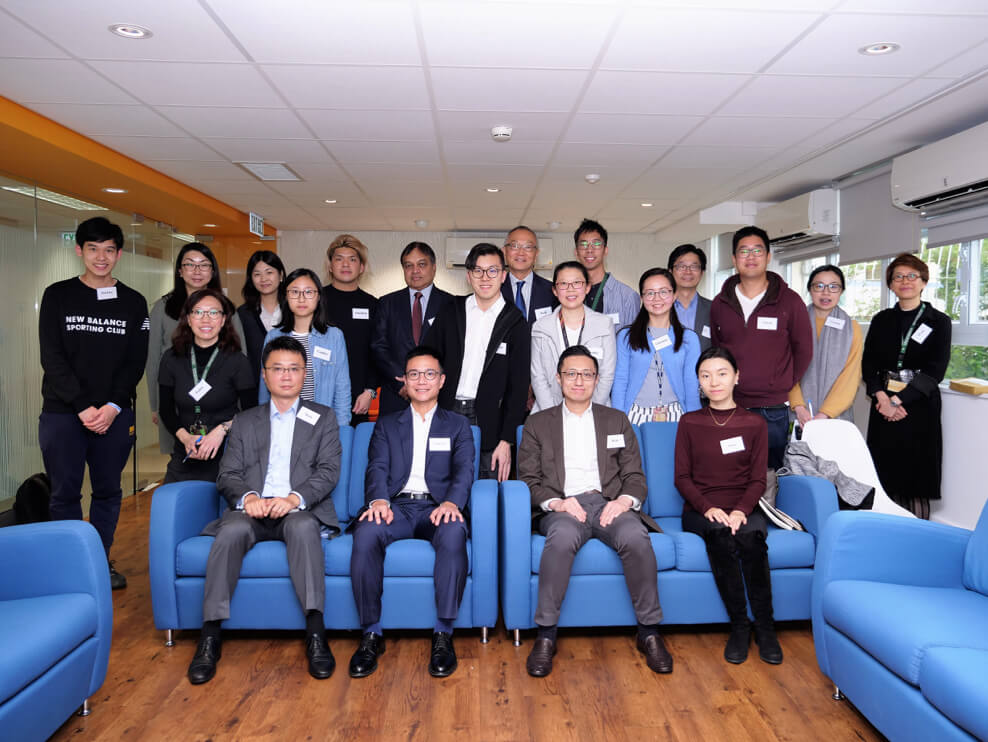 Vincent Cheung, Chairman of the Board of HKLSS, together with Ken Wong, Executive Director of HKLSS, Mr. Meng Gao, Managing Director, Nan Fung Group CEO's Office, and Ms. Anna Sun, Executive Director of Nan Fung Life Science Limited, visited HKU's LKS Faculty of Medicine. They had a comprehensive discussion with Professor Keiji Fukuda, Director of School of Public Health, Professor JSM Peiris, Chair of Virology, Professor Leo Poon, Head of the Division of Public Health Laboratory Sciences and a group of postgraduate research students from the Faculty on topics about our industry ecosystem in Hong Kong.
The group listened to insights and opinions from HKU science students about the development of our industry in Hong Kong, from the standpoints of financial grant to daily research work involved. In addition, students also shared their concerns on different aspects, like mobility as one of the significant bottlenecks for pursuing scientific and research work in Hong Kong. After discussing with the postgraduate students present, Vincent, Ken, Meng and Anna had a meeting with several undergraduate students from the School of Biomedical Sciences, led by Dr. Stephanie Ma, Associate Professor, and Dr. Masayo Kotaka, Senior Lecturer of the School. During the ensuing detailed discussion, students shared the existing variety of opportunities and internships provided by the HKU Science Faculty.
About Li Ka Shing Faculty of Medicine of HKU
The Medical Faculty of HKU is the longest established institution in higher education of Hong Kong. The Faculty is comprised of a total of 14 departments, including School of Biomedical Sciences, School of Public Health, School of Chinese Medicine, School of Nursing and several research centers focusing on various strengths of research. There are currently about 2,900 undergraduate students and about 1,500 postgraduate students studying in the Faculty, with over 1,200 academic related staff and research-related personnel.