Hong Kong Life Sciences Society Supports Industry in Identifying Opportunities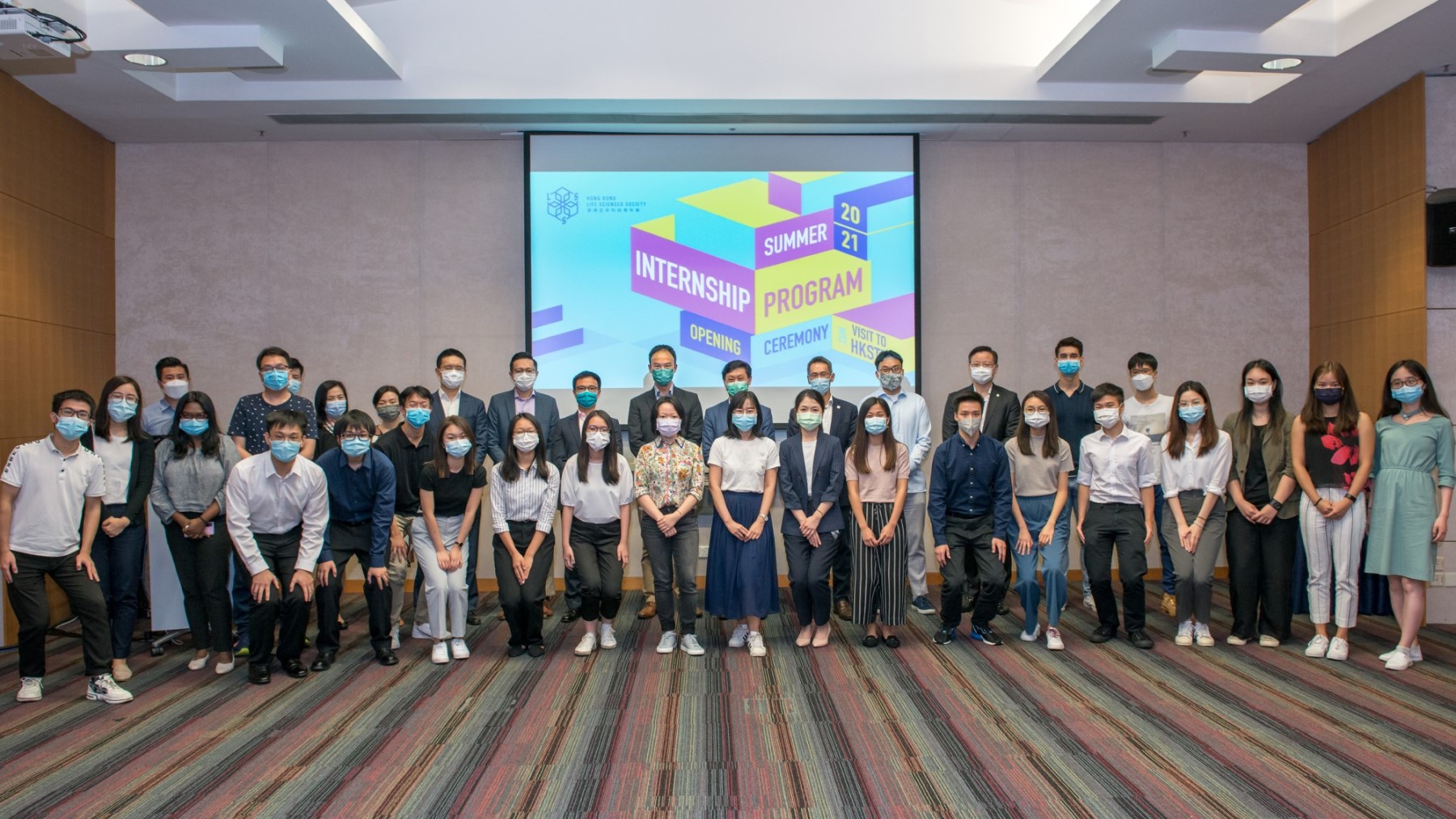 Hong Kong Life Sciences Society (HKLSS or the society), established in September 2018, aims to attract, nurture and retain talents in the local life sciences sector through knowledge exchange, collaboration and engagement to build and a dynamic life sciences ecosystem. Summer Internship Program is returning for the third year and has almost come to an end, over 30 selected interns will be completing their six-week internship in mid-August.
The program includes internships in a number of biotech start-up, venture capital firm, healthcare or pharmaceutical companies, as well as a series of visits and activities organized by the Society to allow interns to broaden their horizons and gain a deeper understanding of the development of the local life science and biotech ecosystem.
Overwhelming Responses Received in 2021 Summer Internship Program
Since its debut in 2019, HKLSS Summer Internship Program has gradually achieved positive feedbacks and support from the industry. It has also been highly regarded by life sciences undergraduates and post-graduate students in Hong Kong and overseas. Stepping into the third year of the HKLSS Summer Internship Program, overwhelming responses of 250 applications from more than 30 institutions in Hong Kong, United Kingdom and United States were received this year. After rounds of interviews and selection, more than 30 interns were selected for the program. HKLSS plays the role to offer the best internship match between employers and interns, based on the interns' academic profile and preferences, whilst fulfilling the needs of the participating companies. More than 20 renowned life sciences companies and local start-ups were participating this year, including Sanomics, Novus Life Sciences Take2 Health, Belun Technology and, Opharmic Technology (HK). Interns will be arranged to one of the business units in the assigned company during the internship program, including research and development, business development, investment, policy research, regulatory and marketing, to learn and experience outside the classroom for more comprehensive development in the industry.
Series of Laboratory Visits and Guest Talks Broadens Intern's Horizons on the Latest Developments in Life Sciences and Biotechnology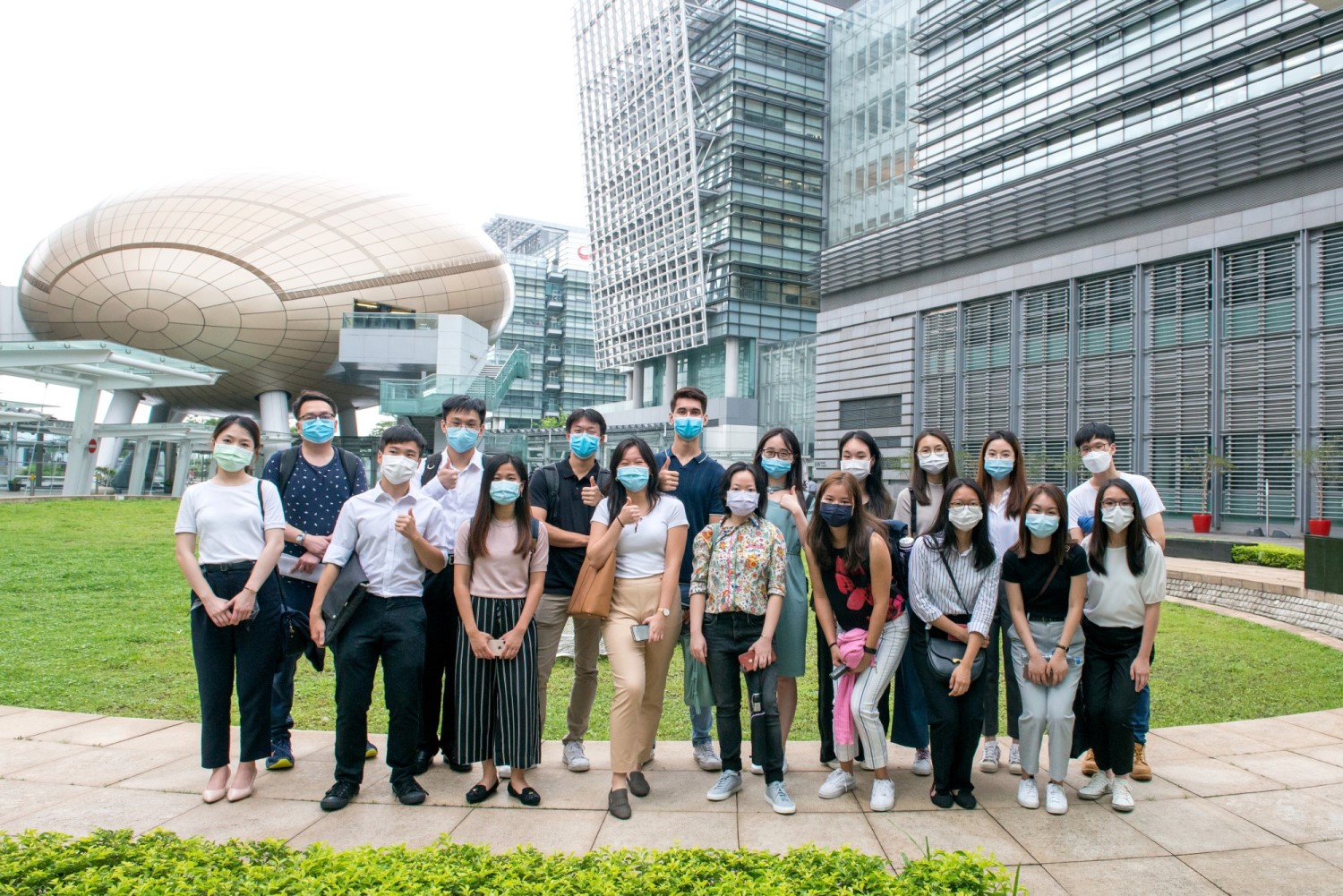 Series of guest talks, laboratories visit, exchanges, and workshops are another key highlight of the summer internship program. This offers valuable opportunities for the interns to connect with professionals and broadened their horizons on the latest developments in life sciences and biotechnology industry. The opening ceremony of the Summer Internship Program and the Hong Kong Science Park visit was successfully held on June 29. HKLSS was honoured to invite Mr Eugene Hsia, the Chief Corporate Development Officer of Hong Kong Science Park for giving a welcome speech. Representatives of ACT Genomics and HiFiBio Therapeutics were also invited for introducing their latest research directions and business developments. As to facilitate the understanding of the contribution of HKSTP in the life science and biotechnology industry, interns were given the opportunity to visit a series of latest establishments including the InnoCell, Biomedical Technology Support Centre and Experience Centre. Interns also visited the Centre for Eye and Vision Research, a research collaboration between The Hong Kong Polytechnic University and the University of Waterloo in Canada.
Various biotechnology panel discussions were also held in July, Dr Eddy Wu, Founder and CEO of Artic Vision and Mr Stanley Sy, CEO of Sanomics were invited to share their insights and unforgettable journey as a bioentrepreneur. HKLSS has also invited Dr Wilson Wong, CEO & Co-Founder of Novus Life Sciences, and Ms Yan Chan, Deputy General Manager (Business Innovation) of Nan Fung Group in another panel discussion to share with the interns, their insights on the importance of innovation in developing and reinforcing a business. Interns had also taken the opportunity to visit the production space at Mills Fabrica and joined the guided tours in the Mills, to learn about the integration between innovative technology, business development and the local community.
Infusing New and Postive Energy into the Industry
Jennifer Tsui, master's student majoring in Ophthalmology from the University of Hong Kong, who joined the internship program again this year, mentioned that in addition to the day-to-day routine of her job duties, different activities hosted by HKLSS has enabled her to have deeper understanding of the industry and allow her to establish industry network, which is very beneficial to her future career development. She also hopes that through the program, she can learn more about different aspects and possibilities of the life sciences industry.