Hong Kong Life Sciences Society Expands to Groom Industry Talents to Foster New Opportunities and Innovation with Life Sciences Investments

As Asia's largest and the world's second largest biotechnology fund-raising center, Hong Kong has world-class infrastructure and resources for life sciences industry development. The latest Policy Address 2020 outlined various measurements to foster the development of Hong Kong's life sciences industry. Together with Hong Kong's unique role as an International Financial Centre and it being a home for diverse international talent pool, allowing government, corporations and academia to have full confidence in the future development of the local life sciences industry.
Unleash Life Sciences Industry Potential with Government-Business Collaboration
Policy Address 2020 introduced a number of measurements to foster the development of the life sciences industry in Hong Kong, including the expansion Stock Connect that allows eligible pre-revenue biotech companies in Hong Kong to be included in southbound trading. This initiative will add a bright spot to the mutual access of the financial markets of Hong Kong and Mainland China, boosting up the development of local life sciences industry.
The government has increased funding for local postgraduate students and cultivation of technology professionals substantially over the past few years, attracting a lot of overseas innovation and technology talents to develop their career in Asia, especially Hong Kong. In addition, the government will invest $2 billion in a five-year Global STEM Professorship Scheme to attract overseas in starting their business in Hong Kong. What's more, the government will launch the Greater Bay Area Youth Employment Scheme, providing younger generation with more career opportunities in the innovative and technology industry.
Strengthen Life Sciences Ecosystem in Hong Kong with HKLSS Internship Program
As an active force in building Hong Kong's life sciences ecosystem, Hong Kong Life Sciences Society (HKLSS or the Society) is committed to nurture and retain life science talents in Hong Kong, and to promote knowledge exchange and talent collaboration. HKLSS actively launches various programs and activities, including Summer Internship Programs, Mentorship Scheme, hosting webinars, lecture sharing and workshops.
As one of the key programs of HKLSS, the Summer Internship Program aims to provide a platform for local students studying in life sciences or related disciplines to learn and communicate within the industry, and to assist companies in recruiting talents. One of the interns from Summer Internship program 2019, Kobby Ng, was arranged to work in Sumitomo Pharmaceuticals in Shanghai for a month. She said, "The Manager in my department was willing to share with us different perspective and ideas. I have gained a lot of valuable knowledge outside classrooms in this Internship Program." Participated companies of the Program also spoke highly of the program and the interns. Eddy Wu, Founder and CEO of Arctic Vision said, "Summer interns had the opportunity to attend meetings, contribute their ideas, present their findings and making connections with colleagues in our scientific research, clinical development, commercial planning and business development units." In addition, Mr. Vincent Cheung, Chairman of HKLSS said, "We hope the establishment of HKLSS could create positive synergy among industry representatives, investors, government departments locally and internationally. We also hope that Hong Kong will become world-class life sciences industrial cluster through talent nurturing and cultivation."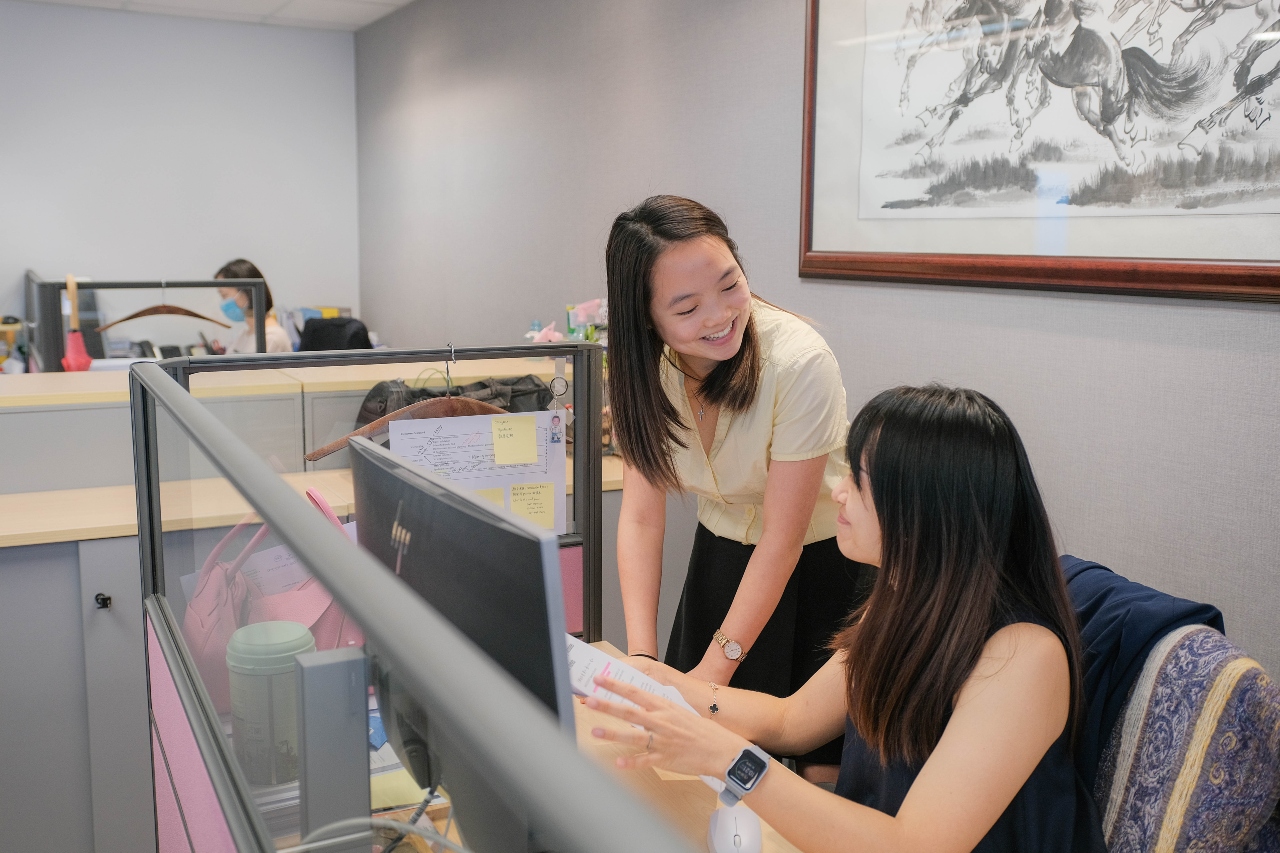 For this year's Summer Internship Program 2020, HKLSS has selected 16 students from 160 applicants to intern at various biotech start up, pharmaceutical or venture capital firms to learn latest industry knowledge and skills which will be applicable in their career. The participating companies all agreed that the interns performed very well, some of the employers have expressed their eagerness to hire the interns after the completion of internship program which undoubtedly affirmed the effort of HKLSS in talent cultivation.
Another key program, Mentorship Scheme 2021 have invited 43 industry elites including Ms. Irene Chu, Head of New Economy and Head of Life Sciences of KPMG China, Professor Yuen Kwok Yung, Chair Professor of the Department of Microbiology, Li Ka Shing Faculty of Medicine, The University of Hong Kong, and Professor Dennis Lo, Associate Dean (Research) of the Faculty of Medicine, The Chinese University of Hong Kong, as mentors to guide about 80 selected mentees. Meetings will be arranged between mentors and mentees throughout the program, mentors will offer advice to guide mentees on their career direction based on the mentee's preference, strengths and developmental needs as well as skills, values and interests.
In addition to Summer Internship Program and Mentorship Scheme, HKLSS also holds many online and offline activities that are dedicated to promoting the comprehensive development of the students, such as Webinar Series on Coronavirus, Beyond Global Cities Dialogue Series 2020, Workshop on Data Science Fundamentals and so on. HKLSS devoted to encourage the communication between academia, industry and business sectors and help students to equip themselves in keeping pace with the rapid development and to seize numerous opportunities within life sciences industry.