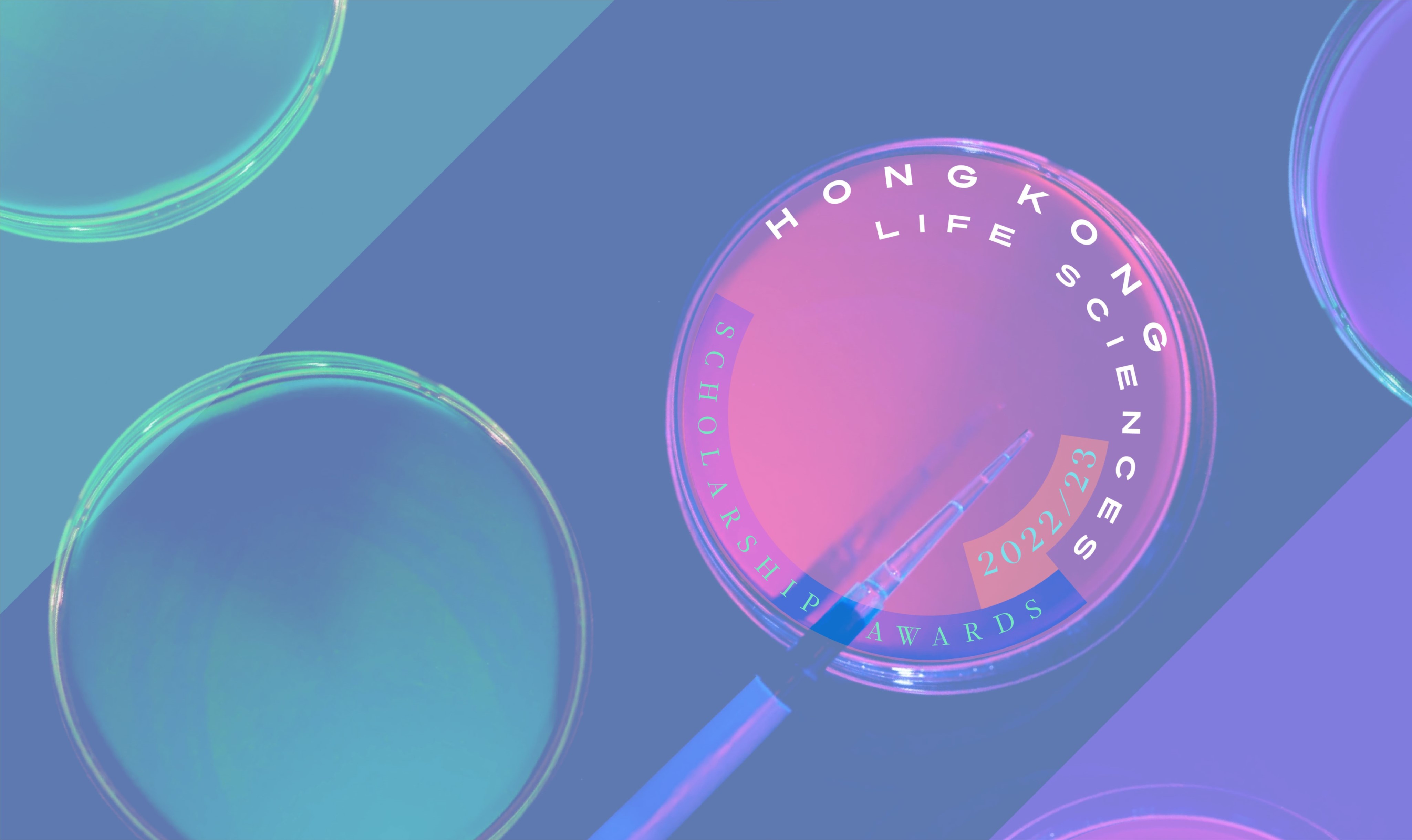 Hong Kong Life Sciences Society (HKLSS or the Society) is happy to announce the establishment of Hong Kong Life Sciences Scholarship Awards, which are set to encourage outstanding undergraduate students to pursue a life sciences or biomedical science program in a UGC-funded institution. HKLSS is offering HKD$1 million in the first year of the scholarship awards.
Hong Kong Life Sciences Scholarship Awards are open to Bachelor of Science (BSc) students from the six local universities: The University of Hong Kong, The Chinese University of Hong Kong, The Hong Kong University of Science and Technology, The Hong Kong Polytechnic University, City University of Hong Kong and Hong Kong Baptist University, who are completing their first year of study in 2021-2022 academic year, with a CGPA of 3.5 and above; and having selected a life sciences or biomedical science major in their second-year study.
Each of the awardees will receive a scholarship of HKD50,000 in the second- or third-year undergraduate study with other complimentary entitlements, including the access to the Society's Mentorship Scheme for equipping with workplace knowledge and soft skills, and priority in enrolling onto the Society's Summer Internship Program.
Since its establishment in 2018, the Society has put in a lot of efforts to attract, nurture and retain talent in Hong Kong's life sciences sector. The Hong Kong Life Sciences Scholarship Awards are uniquely comprehensive that they provide more than just financial support to awardees, but also the benefits of our mentorship and summer internship, addressing students' expressed concern over life sciences career prospects.
Mr Vincent Cheung, Founder and Chairman of Hong Kong Life Sciences Society said, "With a surge of global attention to biomedical innovations, nurturing life sciences talent is critical to cope with the rapid industry growth. The Society is happy to unveil Hong Kong Life Sciences Scholarship Awards to encourage outstanding students in advancing life sciences or biomedical science studies, by offering financial support, alongside work and networking opportunities. We hope that the scheme can benefit life sciences talent aspiring to contribute to the society, in fields of life sciences and biomedical science. This would help achieve our long-term objective to build a pipeline of life sciences talent in Hong Kong, and in turn catalyzing a vibrant life sciences ecosystem."
Nominations can be submitted by relevant Faculty Deans or by self-nomination. All nominees will need to submit a CV and 300-word statement outlining their academic and career aspirations. The nomination deadline of the Scholarship Awards is 29 July 2022. Shortlisted candidates will be asked to attend an interview in August / September, and the results will be notified in October 2022. For more details about Hong Kong Life Sciences Scholarship Awards, please refer to this link.
Prof Ken Wong, Executive Director of Hong Kong Life Sciences Society said, "According to the Hong Kong Annual Digest of Statistics, there were around 2,300 graduates from life sciences and biomedical science programs in local universities in 2020; while the number of biology and medicine research output by local universities is subsequently decreasing. In fact, the rapid development of biotechnology in Hong Kong has provided ample opportunities; through the establishment of the Scholarship Awards, the Society hopes to attract more students to enroll into life sciences-related programs, and to devote to the industry to cater for the booming market development."
Summer Internship Program 2022 Received Record-high Applications
HKLSS is also committed to advancing opportunities for the study and practice of life sciences, and thus offering a 6-week Life Sciences Summer Internship Program through collaborations with renowned biotechnology companies in Hong Kong and mainland China. The program offers a unique life sciences/ biotech internship opportunity to university students and recent graduates to explore cutting-edge research, technology and the future of life sciences, enabling them to get out of the laboratory and acquire knowledge from various types of companies within the biotech sector. Over four years since its debut, the program has been highly regarded and supported by university students and the business community.
This year, the program received record-high 300 applications, with remarkable participation of top-tier undergraduate and postgraduate from more than 30 institutions in Hong Kong, United Kingdom and United States. Aligning the candidates' academic profile with the needs of the participating companies, HKLSS plays an important role to offer the best internship match between employers and interns.
After rounds of interviews and evaluation, 35 interns were selected for 20 renowned life sciences companies and local start-ups, including Nan Fung Life Sciences, Novus Life Sciences, Take2 Health, Belun Technology and Opharmic Technology (HK). Through this six-week internship program starting from July, interns will work with experienced researchers and practitioners, participate in weekend activities and network with C-level executives to acquire practical knowledge, soft skills and latest industry trends.
The opening ceremony of the Summer Internship Program 2022 took place on 28 June at The Mills Fabrica. A panel discussion was held to spark ideas on how the GBA creates opportunities for Hong Kong young talent pursuing a life sciences career. Interns had also taken the opportunity to join the guided tour at The Mills to learn about the integration between innovative technology, business development and the local community.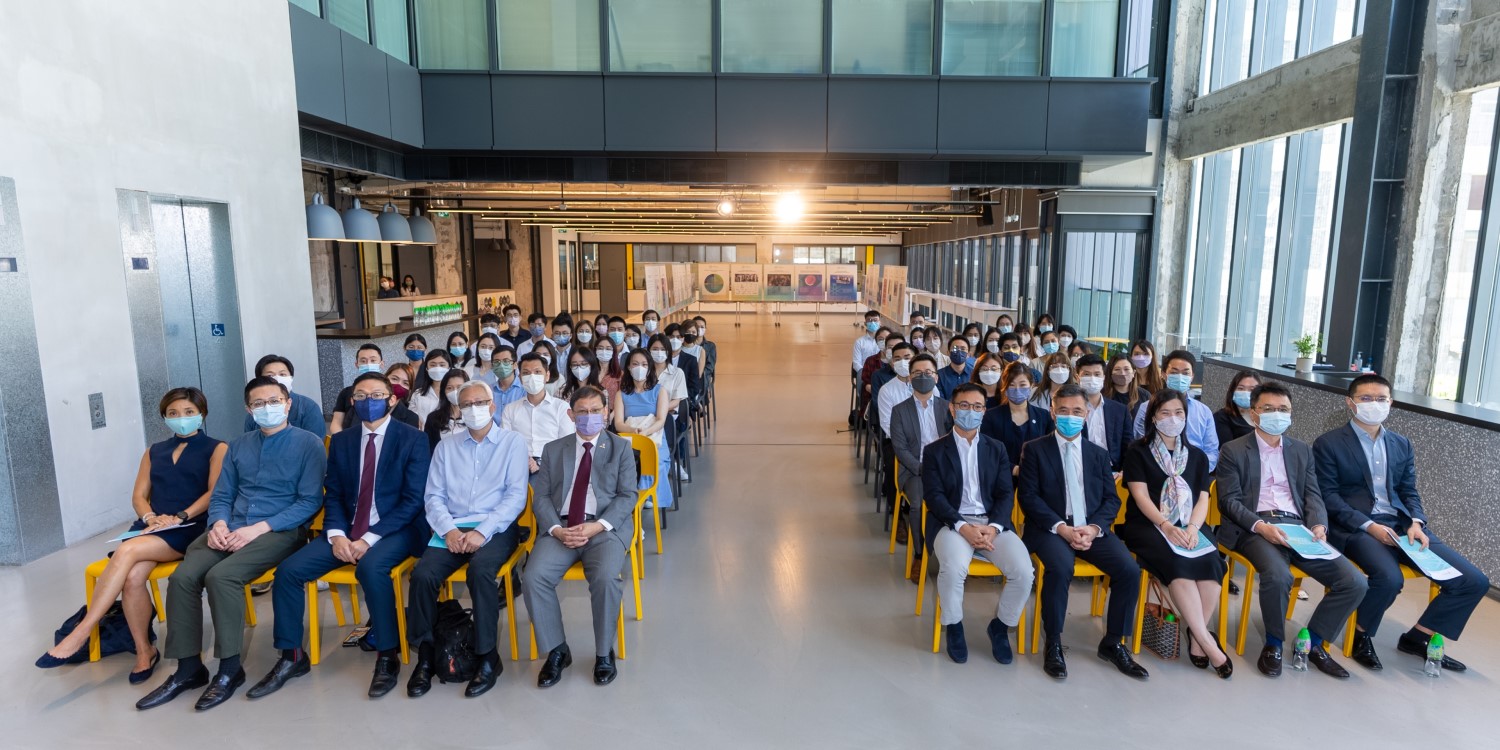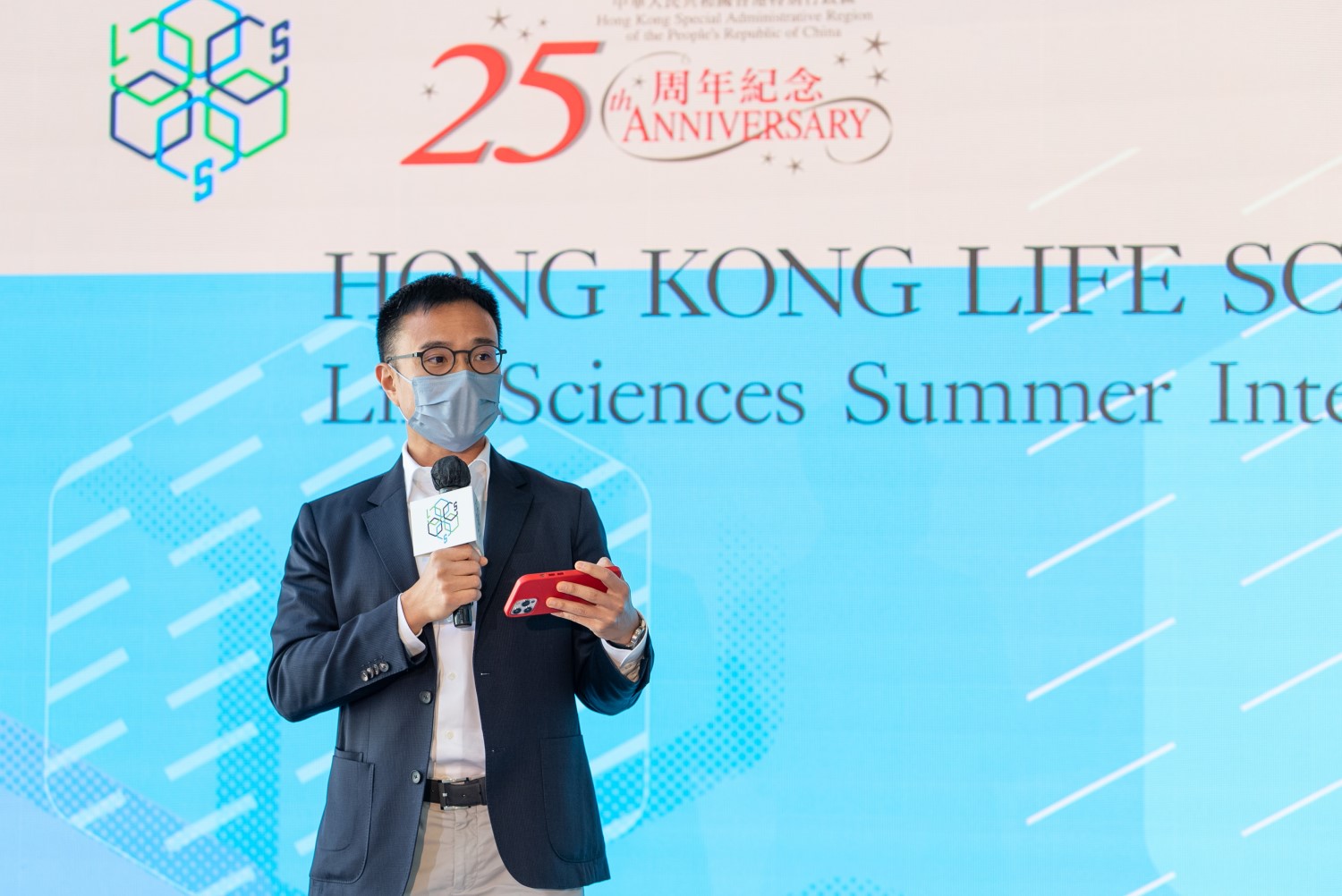 Opening Ceremony of the Summer Internship Program 2022
For more details about the Summer Internship Program, please refer to this link.