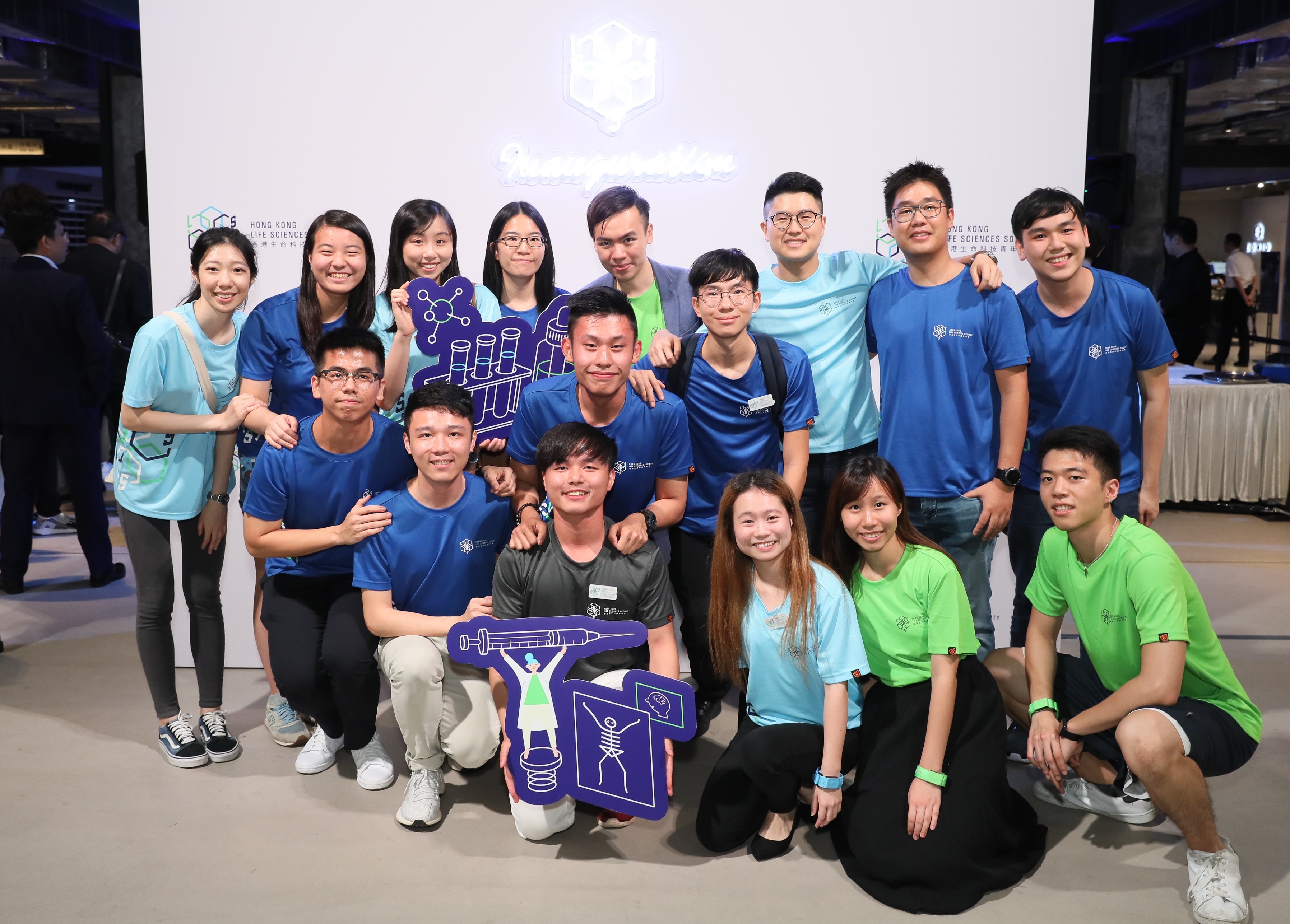 The reception-cum-inauguration ceremony of Hong Kong Life Sciences Society was held on 6 June 2019 at The Mills with the Chief Executive of the HKSAR as the officiating guest. Over 200 academics, researchers, students, social leaders, investors, biotech and pharmaceutical professionals from Hong Kong, Mainland China and overseas joined the ceremony to celebrate the official establishment of the Society.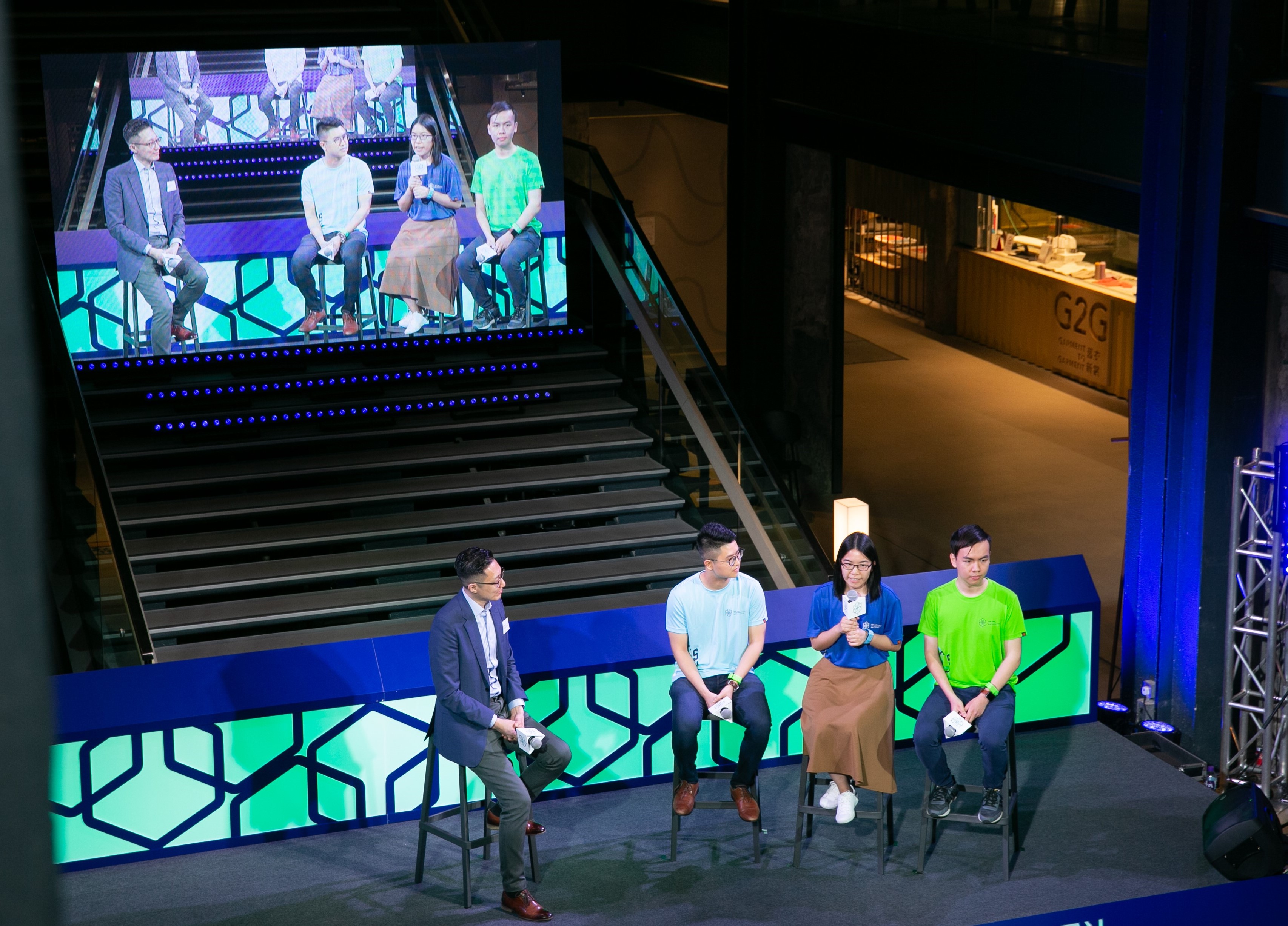 Samuel Wong, Mandy Ng and Draco Tai (from second left to right) who would join HKLSS' Summer Internship Program 2019 shared their expectation on this life sciences/biotech internship opportunity in Shanghai.
Video Highlight

For more photos of the inauguration reception, please visit Media Gallery.