Visit to HKUST's Division of Life Science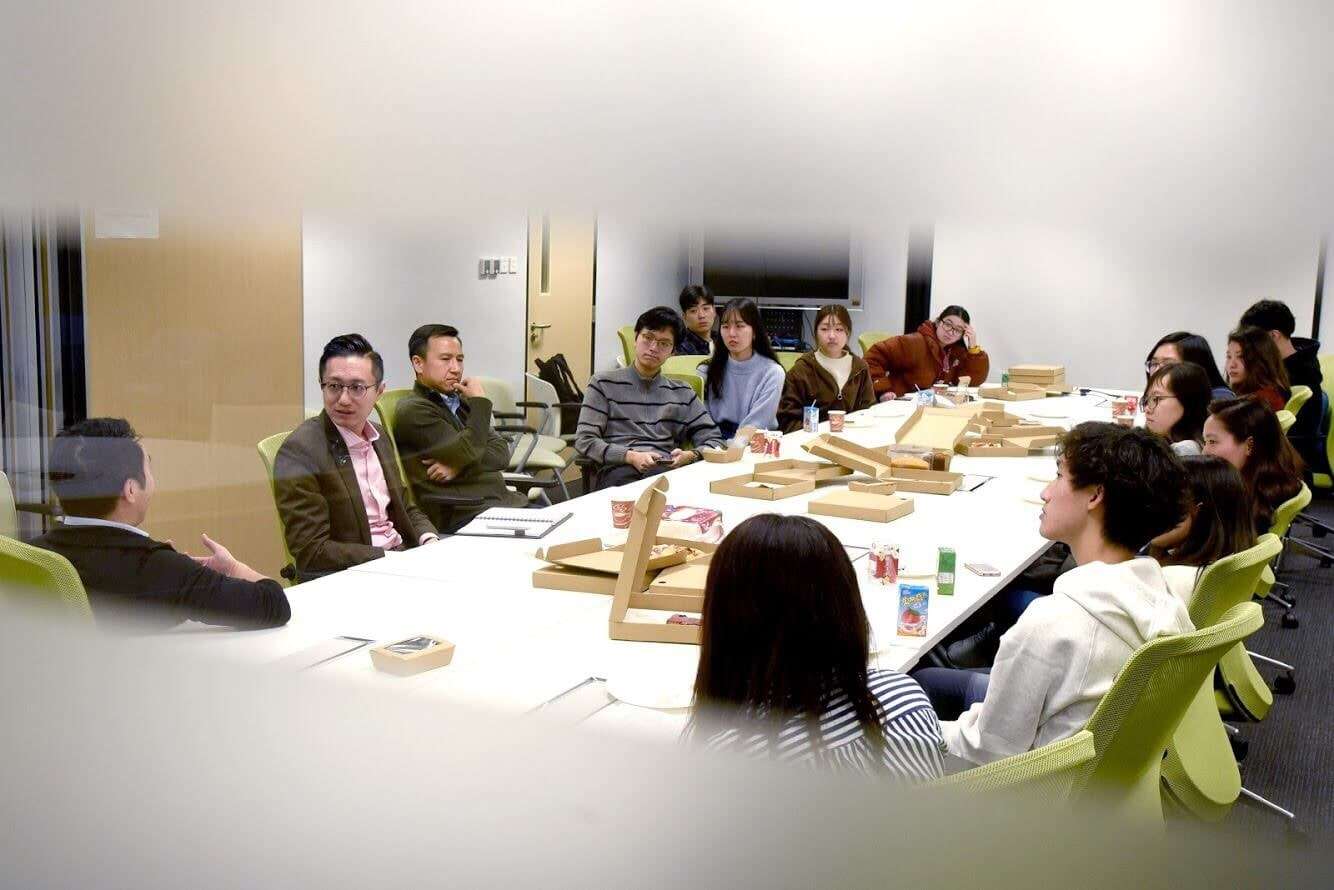 Ken Wong, Executive Director of HKLSS, visited the Division of Life Science of HKUST on 5 February 2019. Ken met a group of Hong Kong and non-local life sciences undergraduate students led by Dr. Kai Liu, Associate Professor of Life Science and Dr. Tom Cheung, Assistant Professor of Life Science. During the discussion, students exchanged opinions and ideas with Ken about the development of our industry in Hong Kong as well as their views about internships in Mainland China.
Ken met a group of Hong Kong and non-local life sciences undergraduate students led by Dr. Kai Liu and Dr. Tom Cheung, Associate Professor and Assistant Professor of HKUST Life Science.
From their viewpoints, most undergraduate students from the School of Science of HKUST are employed in relation of commerce, business and education fields after their graduation while a small portion of them pursue careers in scientific and research work. It is shown that students would prefer internship experiences and tend to have few internships in different companies during their years of study, however, it is usually hard for science and HKUST Biotech students to get an internship place related to their major studies. Students from HKUST also demonstrate their strong interest in having internships in the Mainland China or overseas, since more opportunities are found in the Mainland China in diverse aspects of our subject area, from genomic companies, pharmaceutical companies to agricultural biotech companies.
About Division of Life Science of HKUST
The Division of Life Science at HKUST is one of the five academic units of School of Science which offers several degrees at the undergraduate level, such as Biological Sciences (BISC), Biochemistry and Cell Biology (BCB) and Biotechnology (BIOT). Postgraduate programs include research and taught graduate programs leading to Master of Philosophy (Mphil) and Doctor of Philosophy (PhD), joint MD/PhD programs with universities overseas. Including those enrolled in HKUST Biotech, there are currently over 600 undergraduate students and over 200 postgraduate students studying at the HKUST Life Science Division.