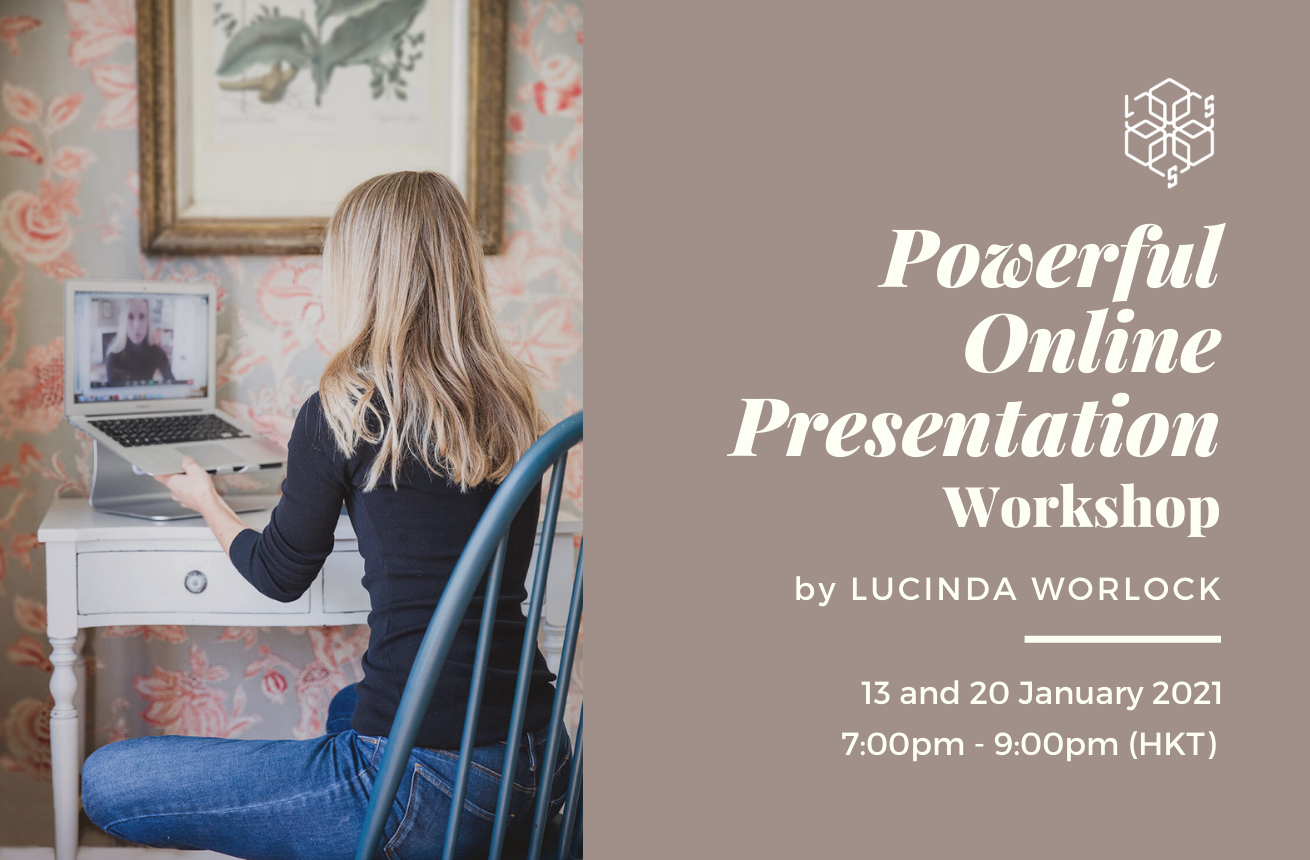 Introduction
With the huge adaption of remote work and education around the world, online presentations have become the new norm. For many, moving from in-person to online presentations may bring a new set of challenges to overcome. In these workshops, Lucinda Worlock, an experienced voice and communication coach, will help you understand the use of voice to engage, influence and inspire online audience. You will also learn about the techniques in building meaningful interaction with different audiences.
Instructor
Lucinda Worlock
Voice, Communication and Dialect Coach
Lucinda is a versatile and dynamic voice and communication coach with substantial experience in training a diverse client base from a broad range of industries, including healthcare, media, public sector, civil service, politics, sports, financial services and consulting across the UK, Europe, Asia and Central America.
As a trained actor, and with a MA in Voice Studies from the Royal Central School of Speech and Drama, University of London, Lucinda is a specialist in transferring creative performance techniques to the business sector. Her focus is always on empowering participants through enhanced self-awareness for confident, flexible and authentic communication.
Dates
13 and 20 January 2021 (Wednesday)
Time
7:00PM-9:00PM​ Hong Kong (GMT +08:00)
11:00AM-1:00PM​ London (GMT +00:00)
Duration
2 hours per session, 2 sessions (4 hours to complete)
Language
English
Platform
Zoom
Number of Places
10
Deposit
HK$500 (full refund upon completion of the two workshops)
Registration
Please email your full name and contact number to register@hklss.org on or before 31 December 2020.
Enquiries
Tel: (852) 2825 7319
Email: enquiry@hklss.org