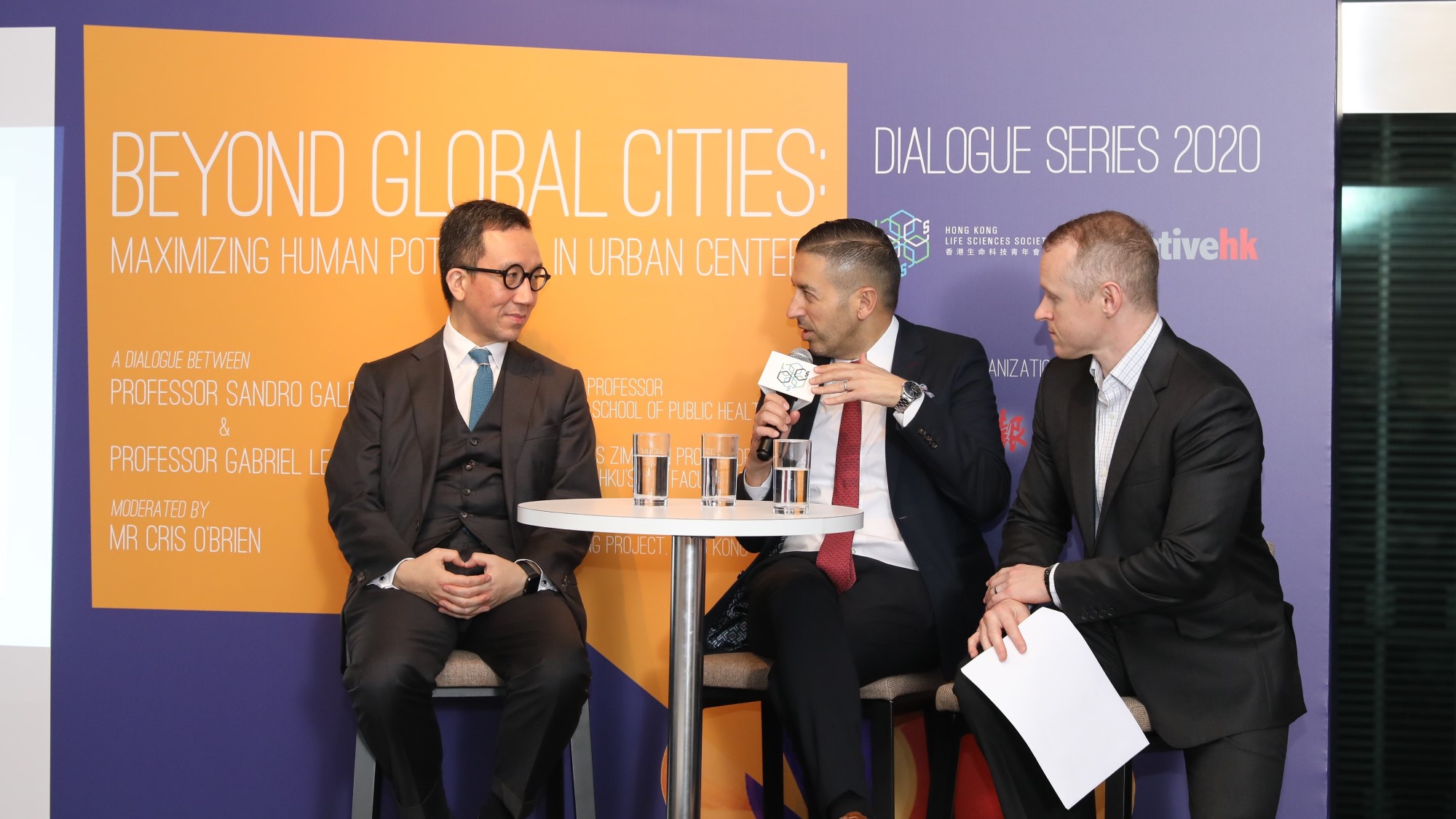 This dialogue series aims to foster discussion among academics, practitioners, policy-makers and students through inter-disciplinary dialogues at the intersection of life sciences, big data, law, finance, health-tech and wellness.
On 6 January 2020, HKLSS started the "Beyond Global Cities Dialogue Series" with conversations on Maximizing Human Potential in Urban Centers. In our ever-changing community, global health researchers are at the forefront in trying to better understand the reasons for shared challenges in urban communities. These challenges include ageing population, income inequality, overloading health care system and infectious diseases. We wish to bring more conversations from science field to wider community and encourage the exchange of ideas.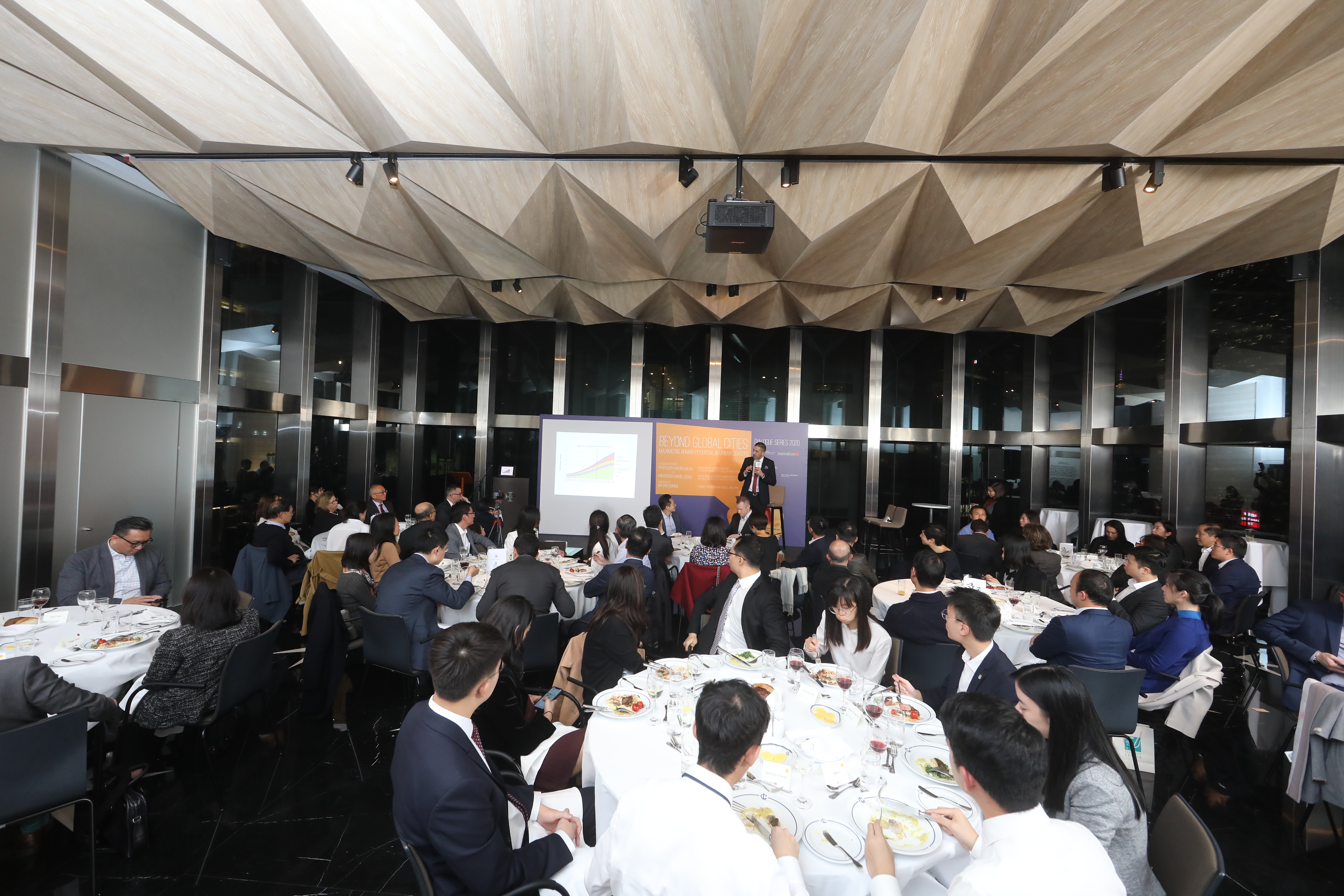 The speakers, Professor Gabriel Leung, GBS, JP (Dean & Helen and Francis Zimmern Professor in Population Health at HKU's LKS Faculty of Medicine) and Professor Sandro Galea (Dean & Robert A. Knox Professor at Boston University's School of Public Health) shared their views and ideas on the challenges in the communities. Mr Cris O'Brien (Founder of The Keep Moving Project) was the moderator of this dialogue series.
Video Highlight

For more photos, please visit Media Gallery.