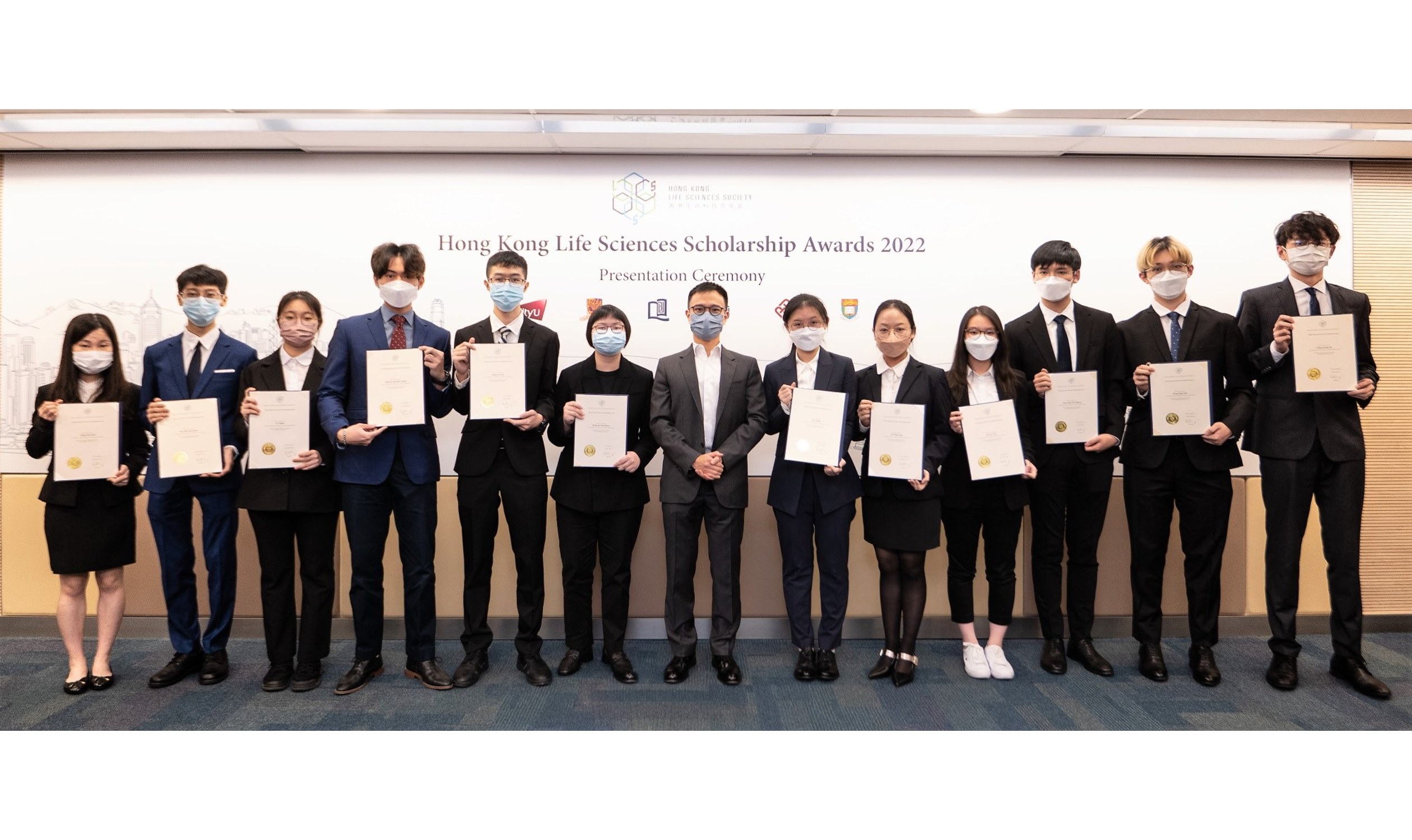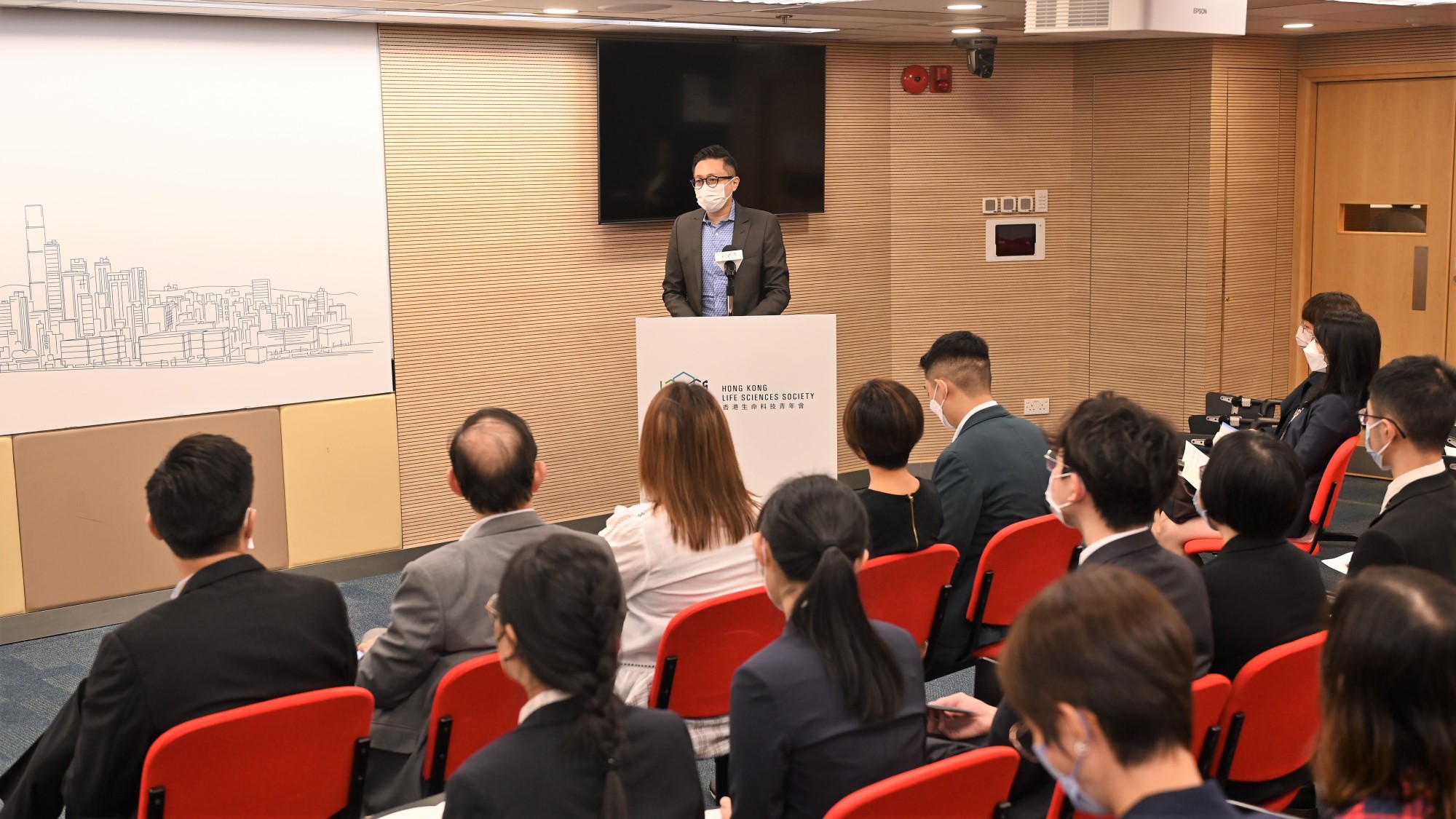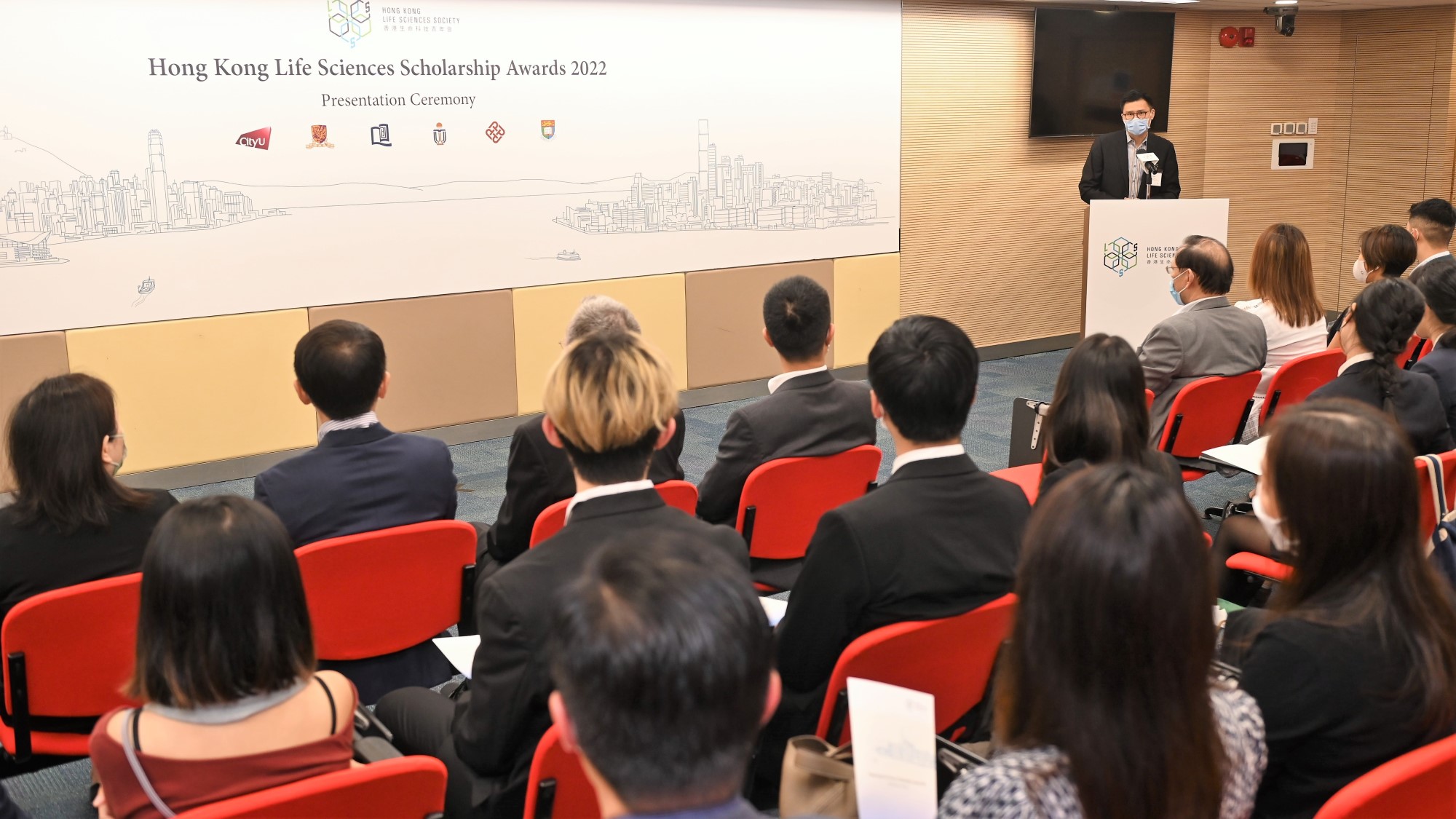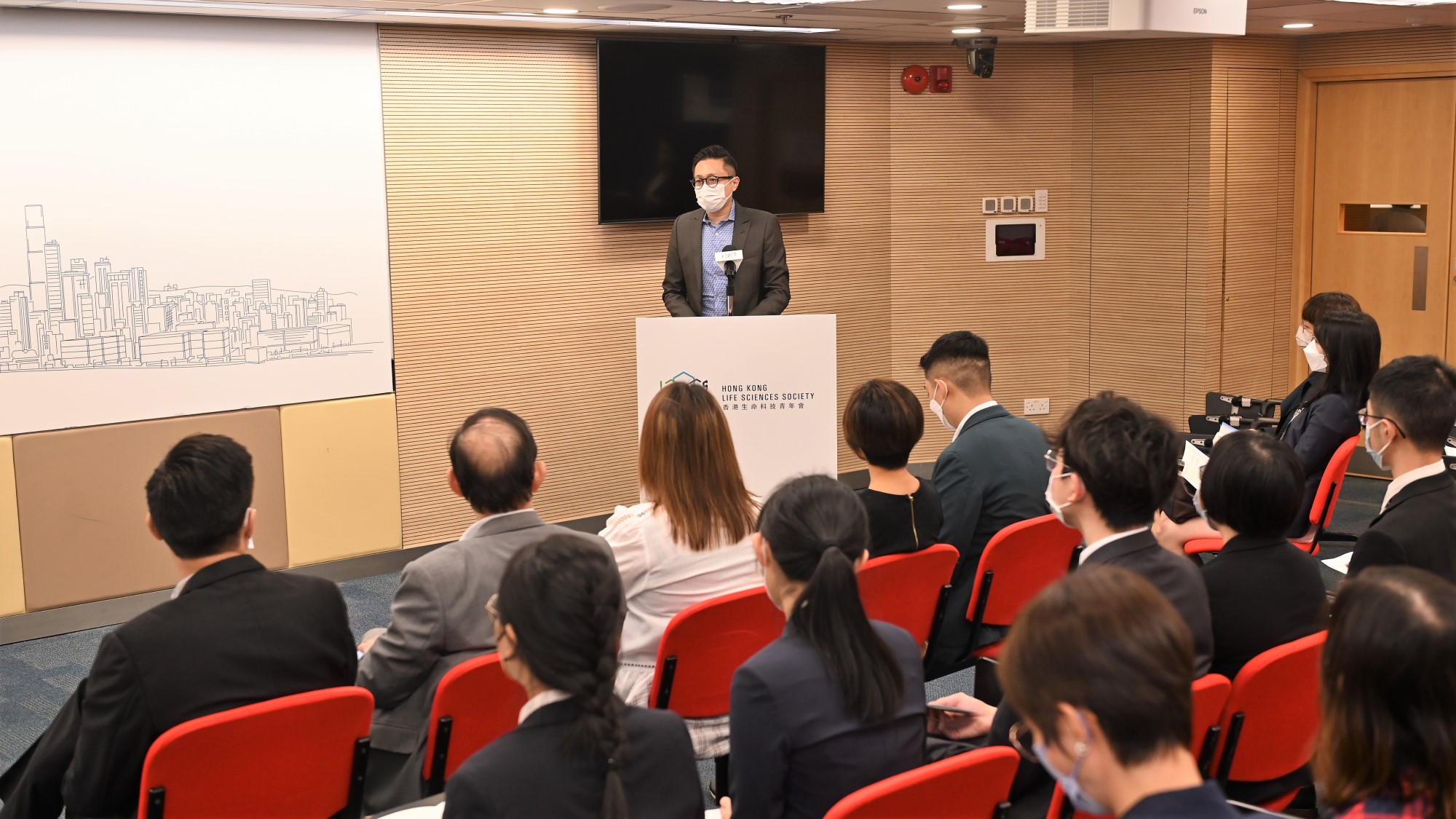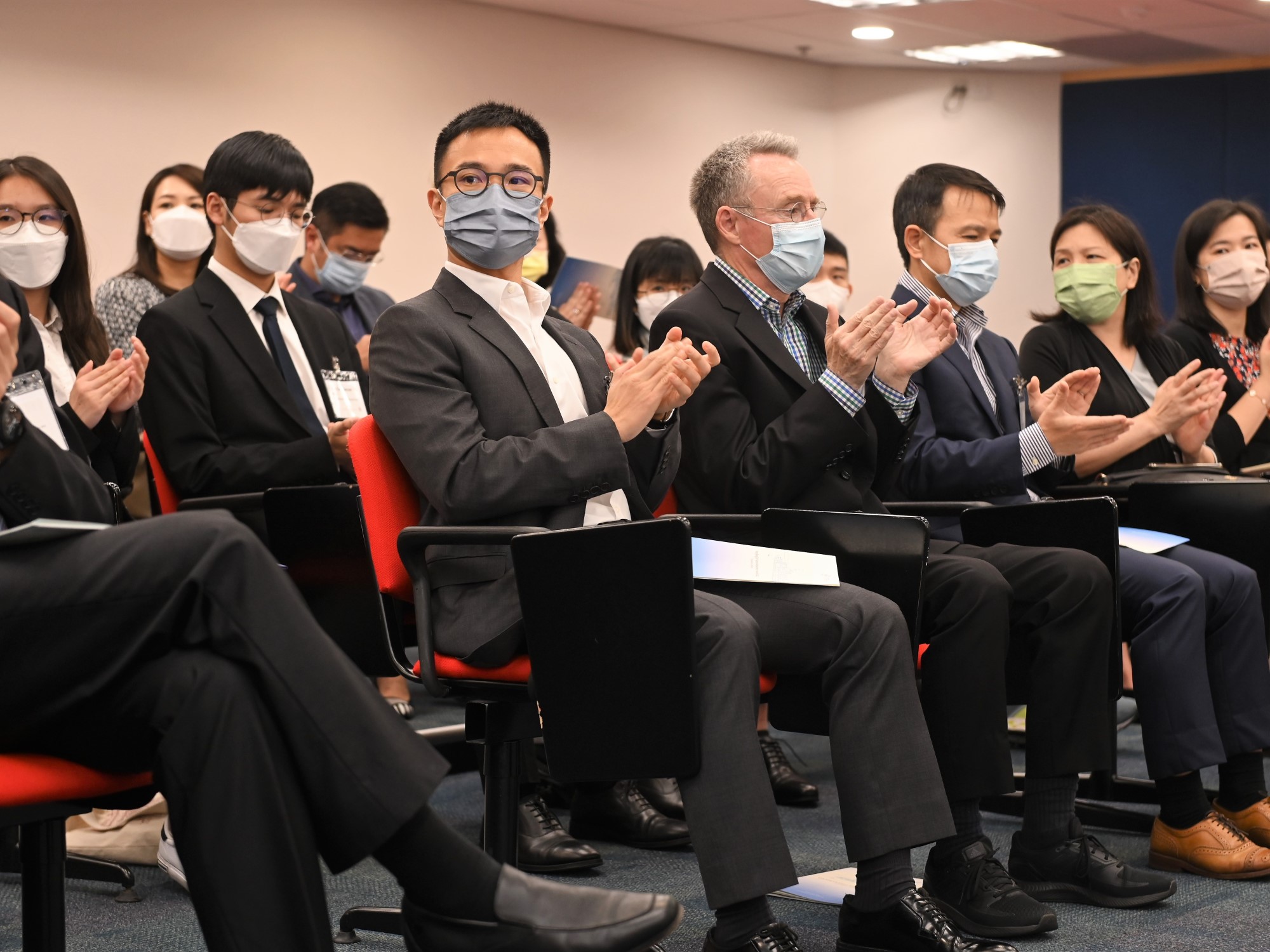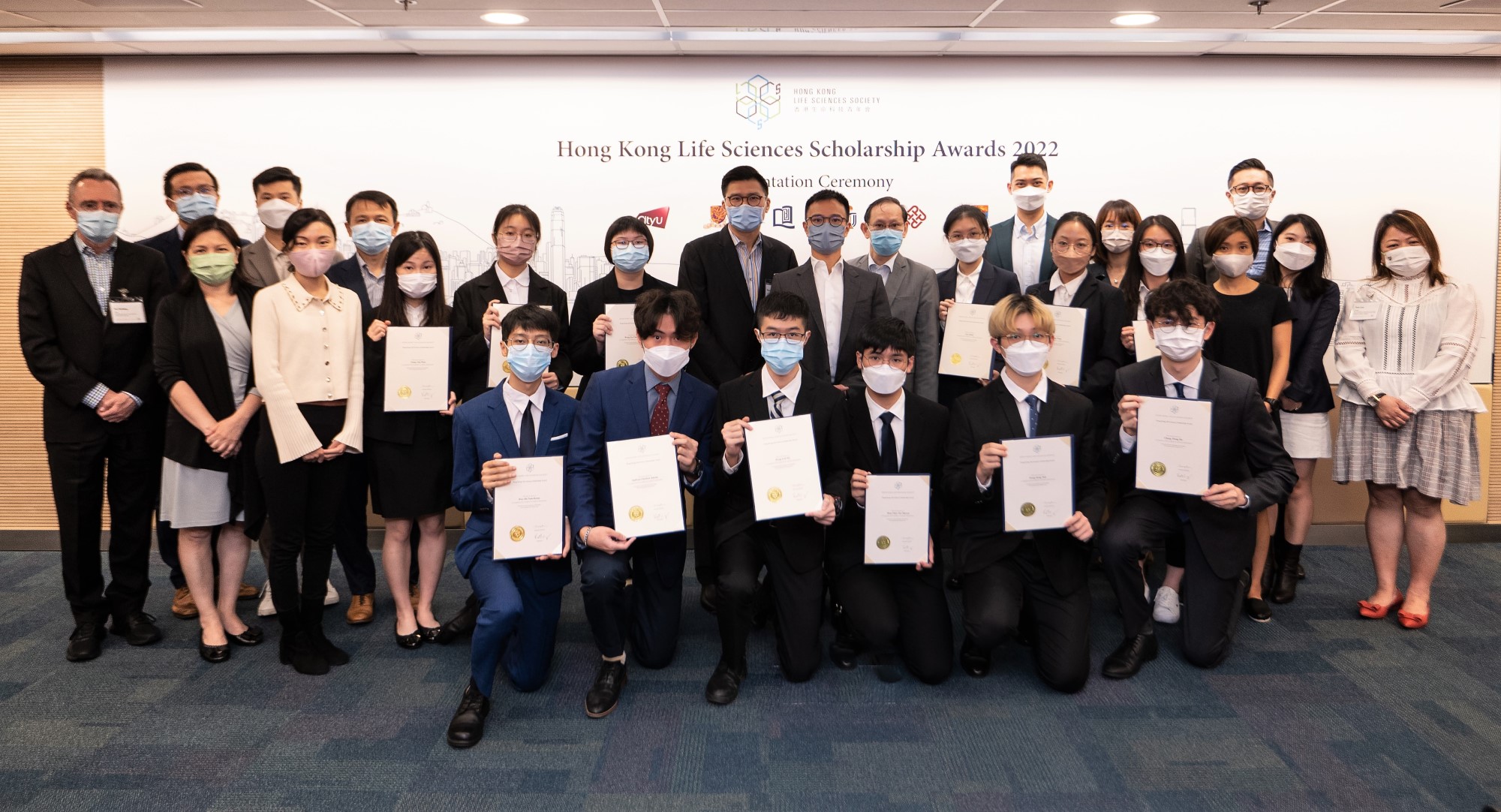 The Presentation Ceremony of Hong Kong Life Sciences Scholarship Awards 2022 was held on 26 November 2022. Hon Mr Duncan Chiu, The Legislative Council Member of Technology and Innovation Functional Constituency of Legislative Council of HKSAR, gave his words of encouragement to our awardees and their family members. HKLSS was pleased to invite Mr Vincent Cheung, Founder and Chairman of HKLSS and CEO of Nan Fung Group, to present the Scholarship Awards to the awardees in recognition of their academic and community service achievements.
This year is the inaugural cohort of the Hong Kong Life Sciences Scholarship Awards, HKLSS selected 13 awardees from 4 different local institutions including The Chinese University of Hong Kong, Hong Kong Baptist University, The Hong Kong University of Science and Technology and The University of Hong Kong. The Awards aim to encourage outstanding undergraduate students to pursue a life sciences-related or biomedical sciences programs.
Congratulations on the 2022 awardees!