2021 28 May Media Coverage
Achieving Professional Progress (The Standard)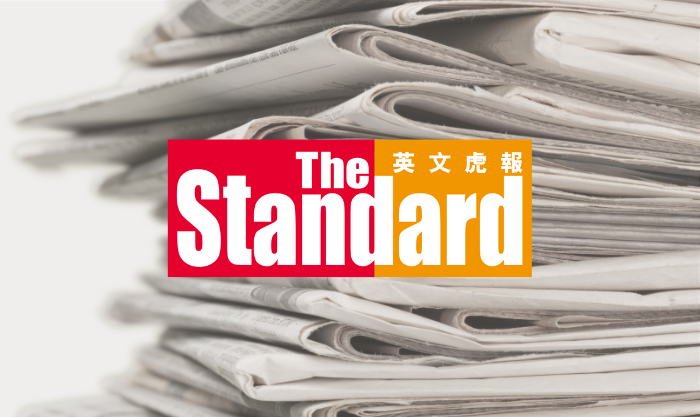 (The Standard, 28 May 2021) — For those embarking on a journey to achieve professional success in any field, venturing alone can pose unpredictable obstacles and elusive difficulties. In a particularly technical field, like those in life sciences, a mentor or brief internship may be exactly what is needed.
In a time when ambiguity fogs the future for Hong Kong and the world, students now more than ever need a guiding hand to get their foot in the door. For those in the life sciences, the Hong Kong Life Sciences Society might have just the fix.
Learning with a little help
Although the chaos surrounding the pandemic has dwindled slightly over the past year, identifying exactly when and how things will end is a matter that is still entirely unknown to all. Because of this, now more than ever may be an especially pertinent time to ensure a steady pipeline of talent into Hong Kong's life sciences sector for the health and development of our society. The Hong Kong Life Sciences Society (HKLSS) aims to do just that with an internship scheme and mentorship programme for prospective life sciences professionals in Hong Kong.
The internship scheme aims to provide participants with an opportunity over a summer to work with experienced researchers to acquire practical skills, while the mentorship programme pairs senior executives with students over a long period so that the students can learn directly about the industry they are interested in.
Ken Wong, Executive Director of HKLSS, hopes to create a cycle where "current mentees developing their careers in the industries become our future mentors to nurture successive generations of talents." While the programmes are similar in their eventual goal, Ken points out how they are markedly different.
"Our Mentorship Scheme is designed to provide life sciences/ biotech students with guidance and opportunities to network. The Summer Internship Scheme allows undergraduate and research students to gain life sciences/ biotech related full-time job experience and explore different career."
However, it is important to note that mentees are not solely a part of the programme so that they can learn as much as they can from their mentors: the opposite is true, too. As Ken puts it, "We believe that there must be something that mentees can learn from the mentors, and mentees can also bring new perspectives to our mentors… the Society ensures that mentors and mentees will enjoy and benefit from their counterparts."
Options outside the lab
Mired by a lack of opportunity in her course to apply the laboratory skills and knowledge acquired during her undergraduate study, Vanora Chan – a biotechnology and business major at HKUST – sought an internship where she could do so. Luckily, she received more than she bargained for at a 5-week internship programme at a biopharmaceutical company at the HKSTP, facilitated by the HKLSS.
"During the internship programme, I gained hands-on experience to practice my lab skills and understand the development of cancer treatment," she said. "I [also] found the weekend activities held by HKLSS supportive and inspiring. Professionals and entrepreneurs from the healthcare industry were invited to share their experience working in Hong Kong and mainland China."
Though she was fortunately able to receive the guidance she was looking for, there were potential challenges standing in the way of her success. Despite the pandemic, Vanora was still able to capitalize on the chance to learn what she could.
"At first, due to the sustained community outbreak of Covid-19, I was afraid that my learning process and on-job training would be affected a lot. Fortunately, I still learned more than I expected throughout the internship. During the period of working from home, I was assigned to do some literature review on the research and get prepared for working in the wet lab."
For those on the fence, Vanora does not hesitate to eagerly "recommend this summer internship to those who are passionate about life sciences and eager to develop their profession in the healthcare industry."
An assured choice
For one student looking to solidify her career choice and understand the various constituents of the life sciences sector, both programmes were a clear pick. Ailene Chan, an HKU student and future Computation and Neural Systems PhD student at Caltech, completed both the mentorship programme and internship programme with great success.
Ailene joined the mentorship programme first, studying under Prof. Tom Cheung, the current S H Ho Associate Professor of Life Science at HKUST. With great experience in academic research, Cheung was an excellent match for Ailene, as she was considering a future in academic at the time.
"I wanted to make sure that I am choosing the right path, right programme and am working towards my goals. Having talked to my mentor for around a year, I have reaffirmed my decision to pursue a graduate degree, and eventually a research career."
With newfound confidence, Ailene pressed ahead and participated in the internship programme soon after, working at the Boston Consulting Group (BCG) as a part-time assistant. Fortunately, the exposure to the commercial aspect of the life sciences was what she was looking for, as most of her previous internships had been in research laboratories.
"The skills I learnt in those four months were pretty useful and transferrable, so I don't regret choosing to work at BCG. I worked with consulting teams based in Shanghai and assisted in projects in healthcare, automobile and education industries."
Moving forwards, Ailene now has clearer ambitions as she "looks overflow forward to what the future holds for life science talents in Hong Kong".